Sicily is a place I am planning to visit this year (likely in late Fall).....so, it is fitting to do some research prior to the trip.
-Sicily-
"
To have seen Italy without having seen Sicily is to not have seen Italy at all, for Sicily is the clue to everything"
-Goethe
An area that was highly regarded as part of the 'Magna Graecia'. Cicero spoke of Siracusa as the 'greatest and most beautiful city of all Ancient Greece'.
A little history....the earliest evidence of human dwelling in Sicily dates back to 8000 BC. In 750 BC, it became a Greek colony - one of the most important colonies created was Syracuse. The Greeks realized how fertile the land was, and the introduction of olives and grape vines flourished during this time, creating profitable trading. Many Greek temples were built across Sicily during this time as well (example: Valley of the Temples at Agrigento). Sicily was a site of Greek-Punic and Roman-Punic wars for the next 600 years. It went through rulings by Vandals, Ostrogoths, Byzantines, Arabs and Normans. Then it was the Kingdom of Sicily from 1130 to 1816. It was then reunited with the rest of Italy in 1860 until an economic collapse - in 1946 was the birth of the Italian Republic and Sicily was given status as an autonomous region.
below is the Greek temple of Apollo in Ortygia, Syracuse, Sicily.
Volcano...Mount Etna is in Eastern Sicily - it's the tallest active volcano in Europe and one of the most active in the world. It is 10,922 ft high. It is the highest mountain in Italy south of the Alps - it's 2 and a half times the height of Mount Vesuvius.
Agriculture....the main products are citrons, oranges, lemons, olives, olive oil, almonds, grapes, Sicilian pistachios, and wine.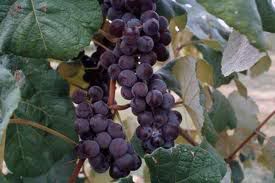 Cities...Catania and Palermo are the favorite places among travelers. Other places that draw visitors - the old town of Taormina, seaside resort of Giardini Naxos, Aeolian Islands, Erice, Cefalu, Syracuse, and Agrigento (apparently featuring some of the best-preserved temples from the Ancient Greek period).
below is Agrigento - a city in Sicily famous for Greek Valley of Temples.
Arts...Archimedes (one of the greatest mathematicians of all time) was a Syracuse native. Palermo has the Teatro Massimo (the largest opera house in Italy, and the 3rd largest in all of Europe). Some composers from Sicily: Vincenzo Bellini, Sigismondo d'India, Giovanni Pacini, and Alessandro Scarlatti.
Archimedes
Cuisine.....includes lots of fresh vegetables and fruits (tomatoes, artichokes, olives, citrus, apricots, aubergines, onions, beans, raisins). All of this is usually coupled with seafood - fresh! seafood caught from the coastline - tuna, seabass, cuttlefish, swordfish, sardines, to name a few.
Antipasti - some classic appetizers include rice balls (arancine), potato croquets, miniature sfincione (a Sicilian pizza without cheese), ceci fritters, aubergine (eggplant) salad with olives and capers (caponata), salamis, cheeses, etc...
Primo - usually a pasta or Italian (arborio) rice dish, soup, or couscous.
Pasta Ai Quattro Formaggi
Secondo - main course is usually accompanied by a side dish
Sicilian Cod.
And Stuffed and Grilled Squid...
After Secondo - fruit followed by coffee, dessert and a liqueur or sweet dessert wine
(Dessert-wise, Cannoli is popular, biscotti ennesi, braccilatte (Sicilian version of doughnuts), sesame seed cookies, grania, cuccidati (type of fig cookie), and cuccia)
assortment of Sicilian cookies (left); Chocolate and Pistachio Granita (right)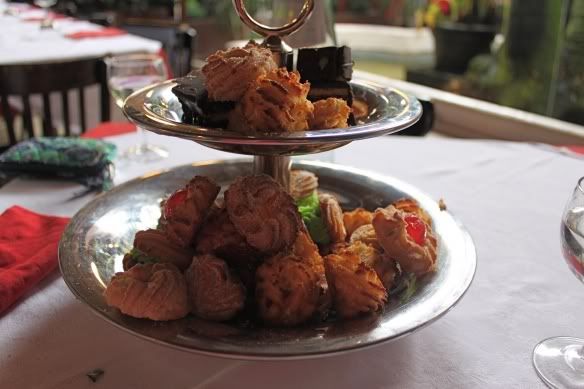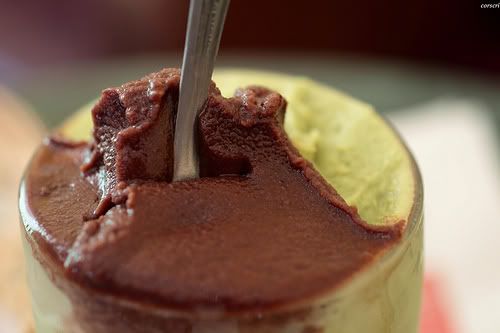 Holy Cannolis :)
Food Traditions - lunches begin around 1pm and last until 3 or 4pm. Dinner begins at around 8pm and lasts hours. Lingering is encouraged :) Well, I can't imagine eating all of the above in 1 hour or less...
Overall, the food traditions sound to be very similar to mainland Italy..
Up next...Sardinia.